As many of you may know, I was a digital music 'activist' and pioneer in the early days of the Internet, from 1995 to around 2005. I wrote several books on the future of the music industry, published many articles on this topic (here, here and here… to list only a few), and have a good many videos available on my Youtube channel (some of them are quite hilarious in their still-timeliness, actually:)
The other day a good friend sent me the attached PDF with an open letter to the indie music business, from 2007 I believe (no longer available online, hence the rather ugly PDF). I think you'll enjoy it:)
It struck me how EXPONENTIALLY our world has changed since then, and what we actually have today is indeed 'Music Like Water'. 30 steps linear gets you across the hall, but 30 steps exponentially equals a distance of 26x trips around the globe.
Read or download my 2009 book 'Music 2.0', for free, here (old site but still works:)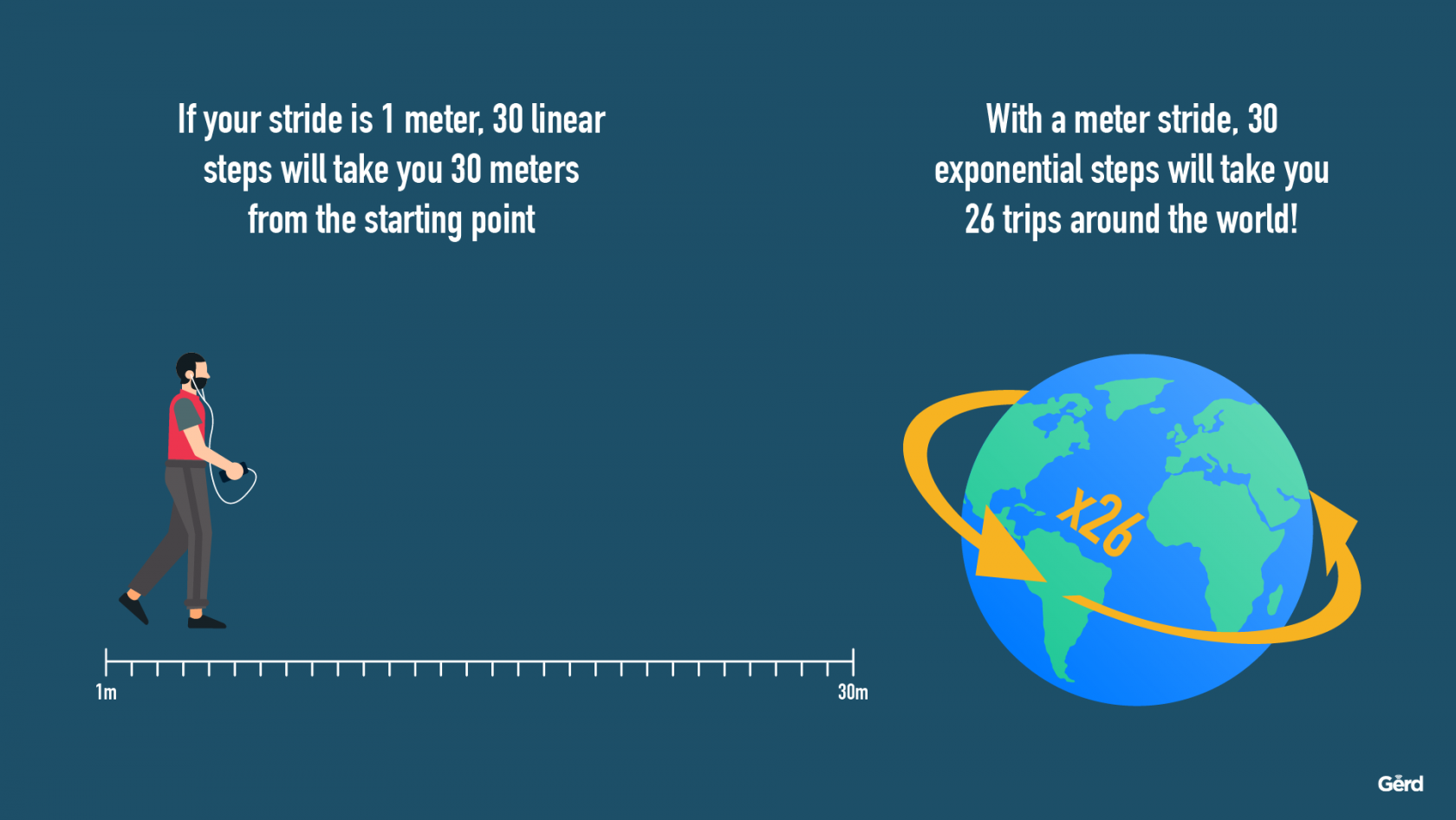 Some cool snippets from the PDF below – again, this was 2007!
p2pnet news » Blog Archive » Indie music in the new economy
"Let's face it: most 'leaders' of the major record companies as well as some independents are, by and large, still in denial about the fact that their unit-sales-based model is utterly broken and crashing quicker than they can fathom, and many still hope for some magical technology solution to solve a business problem… Billions of $$ have already been lost due to misguided strategies, outdated policies, and lack of true leadership. Forgive me, but it's time to get your act together and do whatever it takes, not just what fits comfortably into your current landscape – this is a make-it or break-it moment"
"If you think 'sharing' is a big deal now, wait another 2 years – it will be 100x as fast and enabled on every single device (not just computers). 3 Billion+ cell phones and 1 Billion+ music players will connect seamlessly to each other. Wireless broadband access and devices will become so cheap, super-fast and ubiquitous that sharing content will become the default setting, at very high speeds and with anyone that is close by. Search – Find – Select – Exchange. Click and get.
How can you monetize this? By licensing participation – and the networks and the devices that enable it. You must license the use of any and all music on these networks, and make irresistible, irrefutable and compelling blanket offers to those that run it…."