The future belongs to those who shape it
"The wolf you feed is the wolf that wins"
We need to RE-HUMANIZE social media!
You will not find happiness on the screen or in the cloud!
We are at THE FORK IN THE ROAD!
The laws that drive exponential change
4 existential crises & opportunities for Europe
You can always count on humans to do the right thing (after...)
We will need to agree on a global moratorium on AGI
Stop asking what the future will bring - ask what future you WANT
Technology is exponential but humans are NOT
Data is the new oil - AND THE NEW PLUTONIUM
WE ARE HEADING WARP-DRIVE INTO EXPONENTIAL CHANGE
COVID19 IS A TEST-RUN FOR CLIMATE EMERGENCY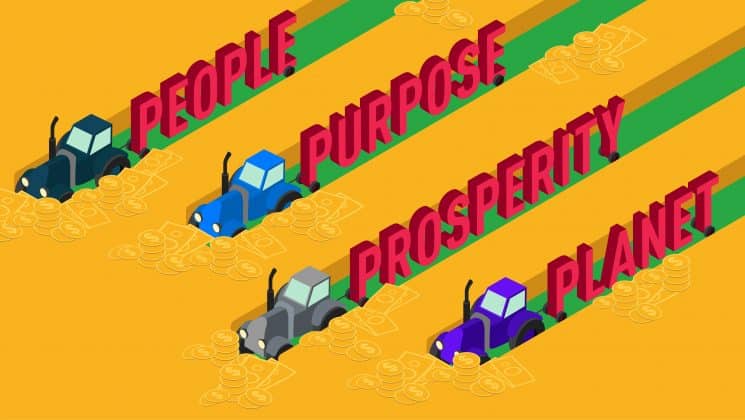 SOCIAL AND SUSTAINABLE CAPITALISM IS OUR FUTURE
THE FUTURE IS HI (HUMAN INTELLIGENCE) ON TOP OF AI
THE END OF ROUTINE IS NOT THE END OF WORK
DATA IS THE NEW PLUTONIUM
THE FUTURE IS A MINDSET
5 POINTERS ON THE FUTURE-WITH-CORONA
"THE FUTURE IS EXPONENTIALLY DIFFERENT"
"MOST FUTURE JOBS HAVE NOT EVEN BEEN INVENTED YET"
"THE DIFFERENCE BETWEEN AI AND HI"
"ARE YOU ON TEAM HUMAN?"
"VIRTUAL REALITY HELL-VEN"
"HUMANS CONVERGING WITH MACHINES?"
"HR IN THE CLOUD?"
"TECHNOLOGY GOING INSIDE OF US...?"
"THE FUTURE IS BETTER THAN WE THINK"
"WHY I AM AN OPTIMIST"
"ON THE SINGULARITY AND TRANSHUMANISM"
"TO KEEP ON THINKING LINEAR IS BECOMING EXTREMELY DANGEROUS"
"WE NEED AN EPA FOR HUMANITY"
"THE WAVES OF CHANGE: NO BUSINESS IS SAFE: OBSERVE, UNDERSTAND, IMAGINE, TRANSFORM!"
"HUMANS AREN'T JUST 'FANCY MACHINES'"
"HYBRID THINKING"
"THE SMART CONVERTER"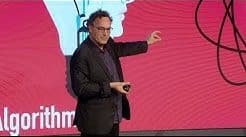 "THE GLOBAL BRAIN IS COMING"
"BE ON TEAM HUMAN"
"DISRUPTION AND DIGITAL TRANSFORMATION"
"EXPONENTIAL THINKING"
"I DON'T PREDICT THE FUTURE - I OBSERVE IT"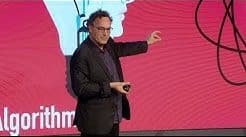 "WE NEED TO BECOME EXPONENTIALLY HUMAN, AS WELL!"
"A NEW RELATIONSHIP OF MAN AND MACHINE"
"HOW TO BECOME FUTURE-READY (FUTURIZED)"
"SOFTWARE IS (CH)EATING THE WORLD"
"HOW DO WE STAY HUMAN IS THE QUESTION"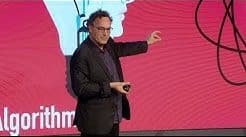 "ARE HUMANS JUST FANCY MACHINES?"
"WE'RE NO LONGER LIVING IN A LINEAR WORLD"
"TECHNOLOGY IS NOW THE #1 DRIVER OF CHANGE, GLOBALLY"
"THE ETHICAL IMPERATIVE FOR TECHNOLOGY"
"THE FUTURE IS NO LONGER AN EXTENSION OF THE PRESENT"
"THE ETHICAL IMPERATIVE FOR TECHNOLOGY"
"THE FUTURE OF WORK JOBS: HUMAN-ONLY SKILLS"
"DATA(MY)NING NOT DATAMINING"
"BEING HUMAN VERSUS BEING A MACHINE"
"THE MEGASHIFTS"
"THE FUTURE IS NO LONGER AN EXTENSION OF THE PRESENT / GRADUALLY THAN SUDDENLY"