We are heading towards and era of Re-Humanization. The more we connect…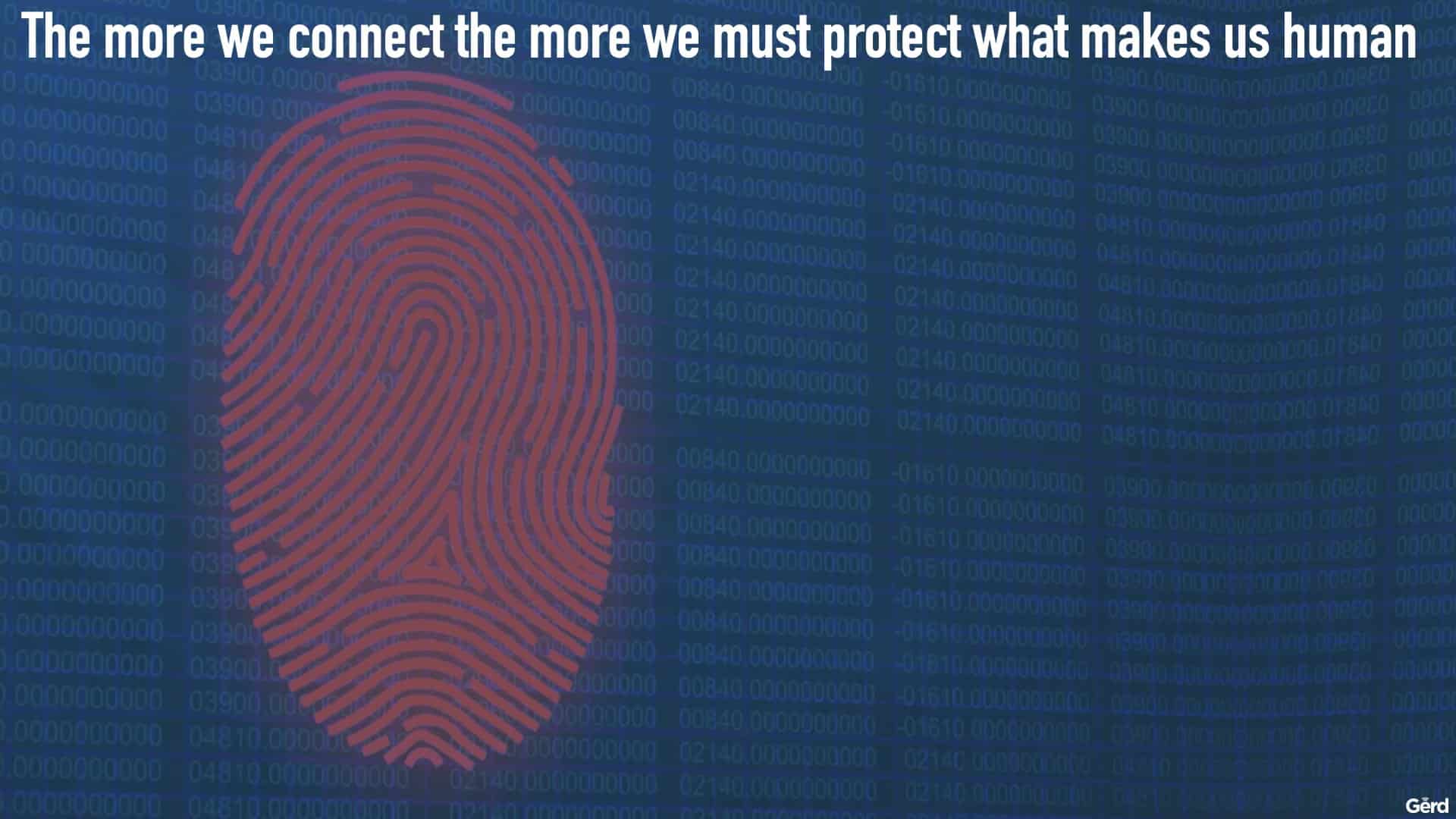 2) Riffing off the 'triple bottom line' theme by John Elkington et al: People, Planet, Purpose, Prosperity
3) The Future Mindset. This is our daily job. Pay attention… Listen… Observe… Understand… CREATE
4) We are seeing a dramatic change in business models in every industry, as cost reduction trends head towards zero.
5) Anything that can be automated, digitized or virtualized will be.
6) We're living in this world of perpetual VUCA. As one door closes, the other one opens… We have to flip the VUCA.
Find more of my Virtual and Live Keynotes on www.gerdtube.com